With so many choices in video conferencing, it's important to know which one would best suit your needs. Zoom may be a common household name, but did you know that there are many features Zoom doesn't have that may benefit you? Read further about key features and differencing between ProVideoMeeting and Zoom so that you can make the best choice for yourself.
Ready to get started with ProVideoMeeting?
Learn More About Our Great Features
Make it easy for clients to meet with you. Set up your Personal Room and you'll have one personalized meeting link to use for every meeting.
No more need to create and send a new long garbled link for every meeting!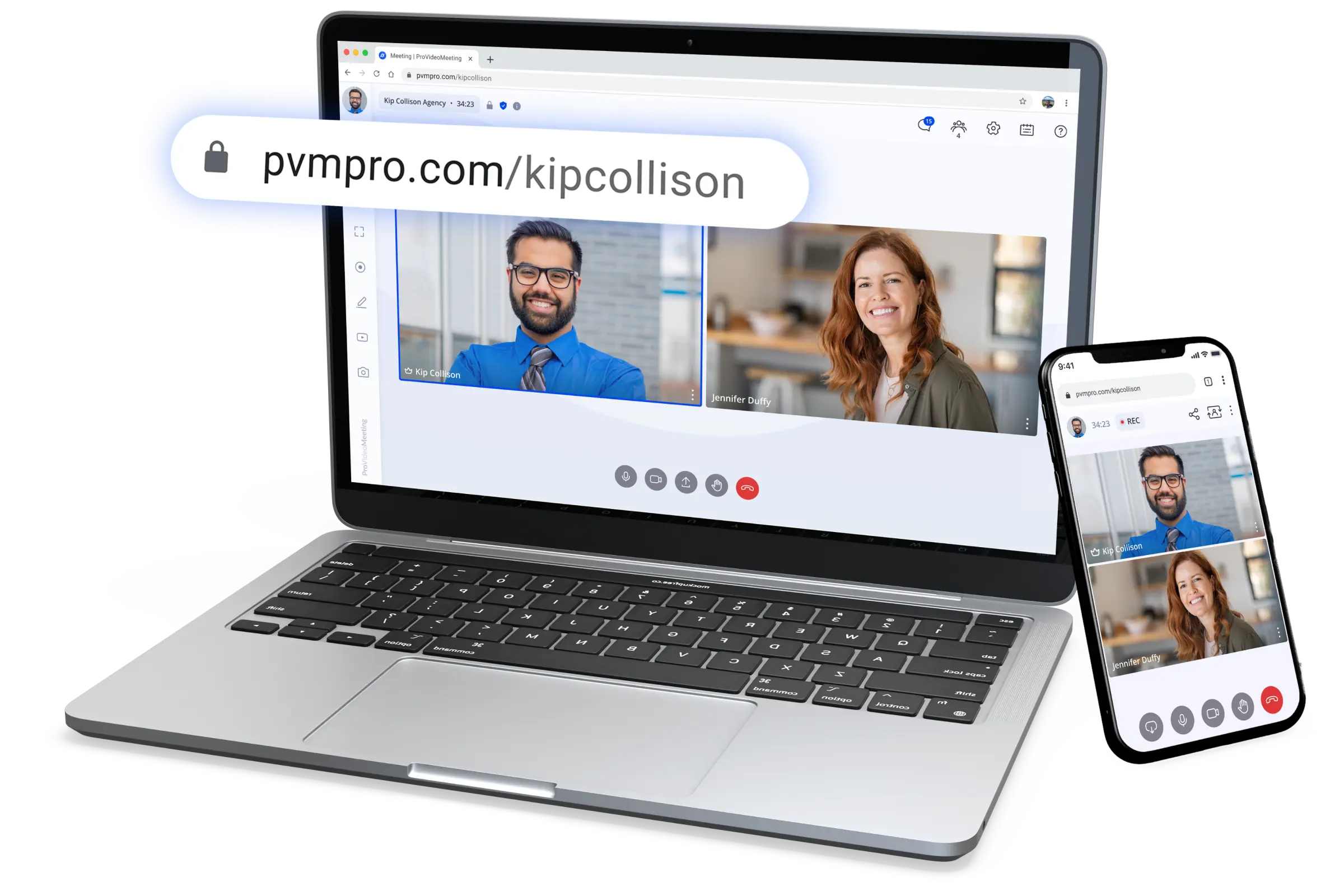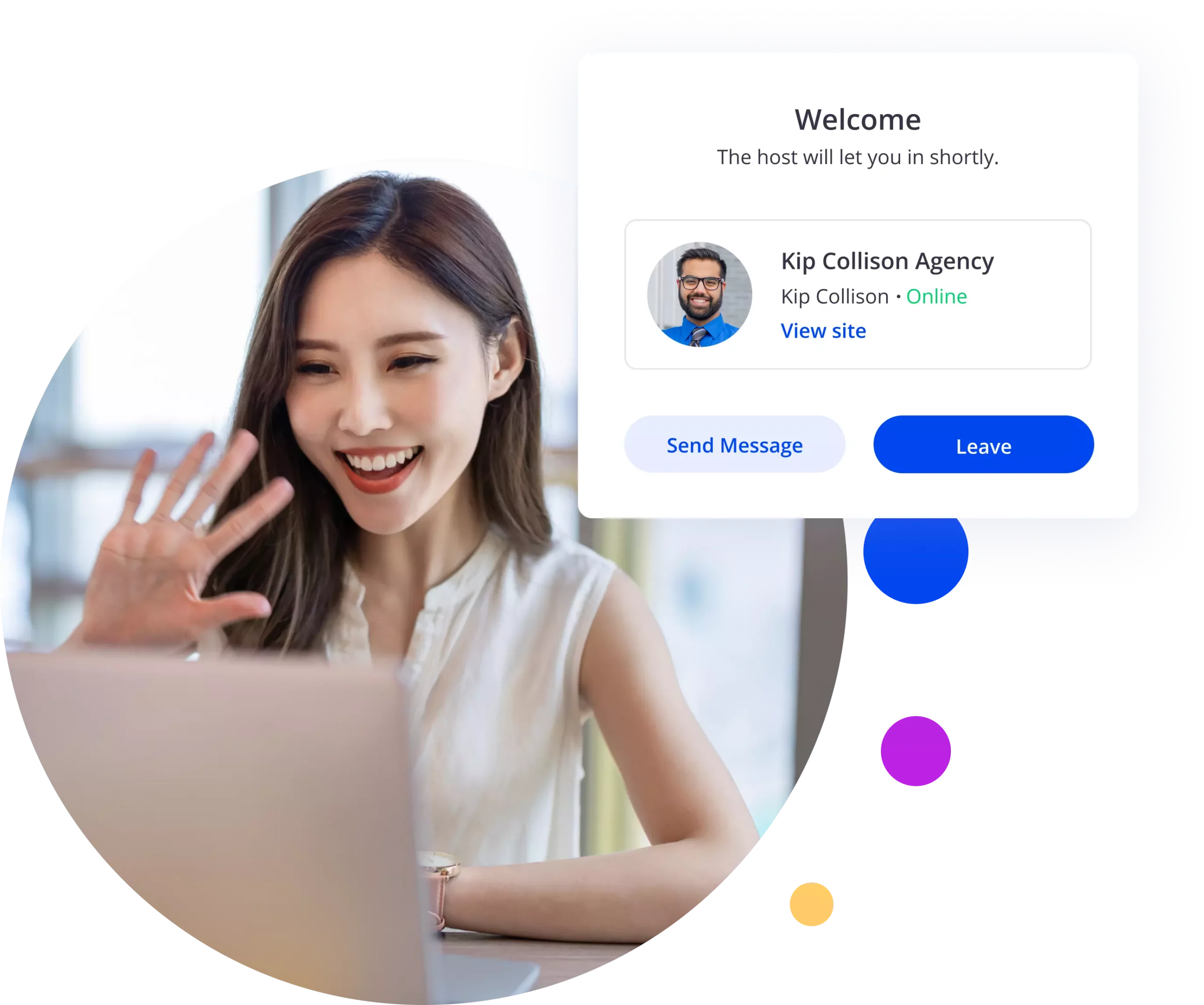 Previous meeting running late?
Not available when a client enters your Personal Room?
Your custom Waiting Room enables users to message you, visit your website, or schedule to meet at a convenient time for you both. Communicate with guests as they wait to virtually meet with you.
Connect ProVideoMeeting with your Calendly, Chili Piper, Google or Outlook Calendar to easily let attendees schedule a convenient time and add video meetings to your schedule.
Use your calendar to start or schedule virtual meetings with just a click.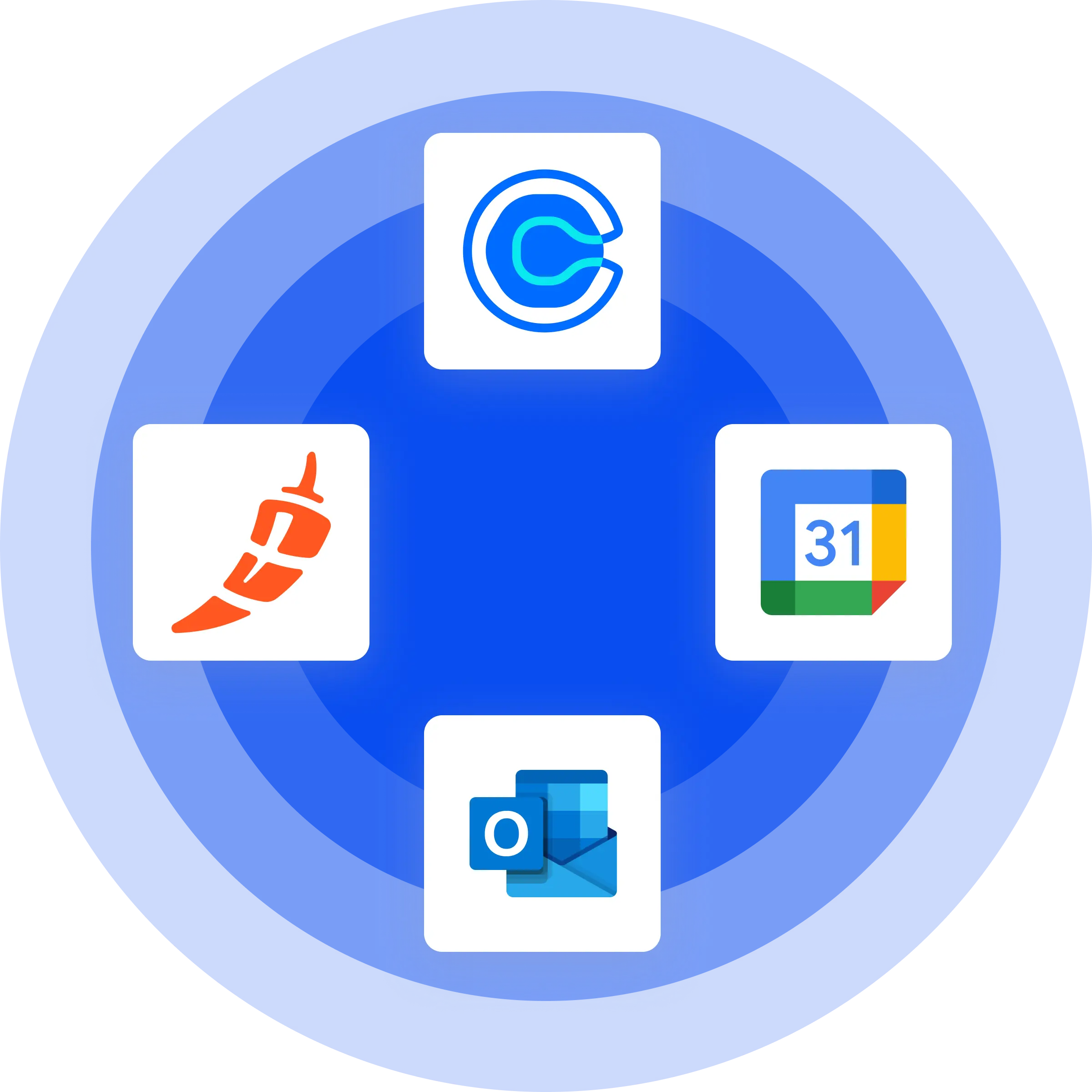 Execute agreements while virtually meeting with clients. Review, execute, and share documents with Instasign™, the first natively integrated document signing tool for video conferencing.
Answer questions, highlights sections, make changes (if necessary), and sign agreements without ever leaving your virtual meeting.
Invite attendees to your virtual meetings in advance or on the fly with ease and convenience.
ProVideoMeeting is the only platform where you can send invitations via text and call someone into your meeting with a simple phone call. Send invites via email too.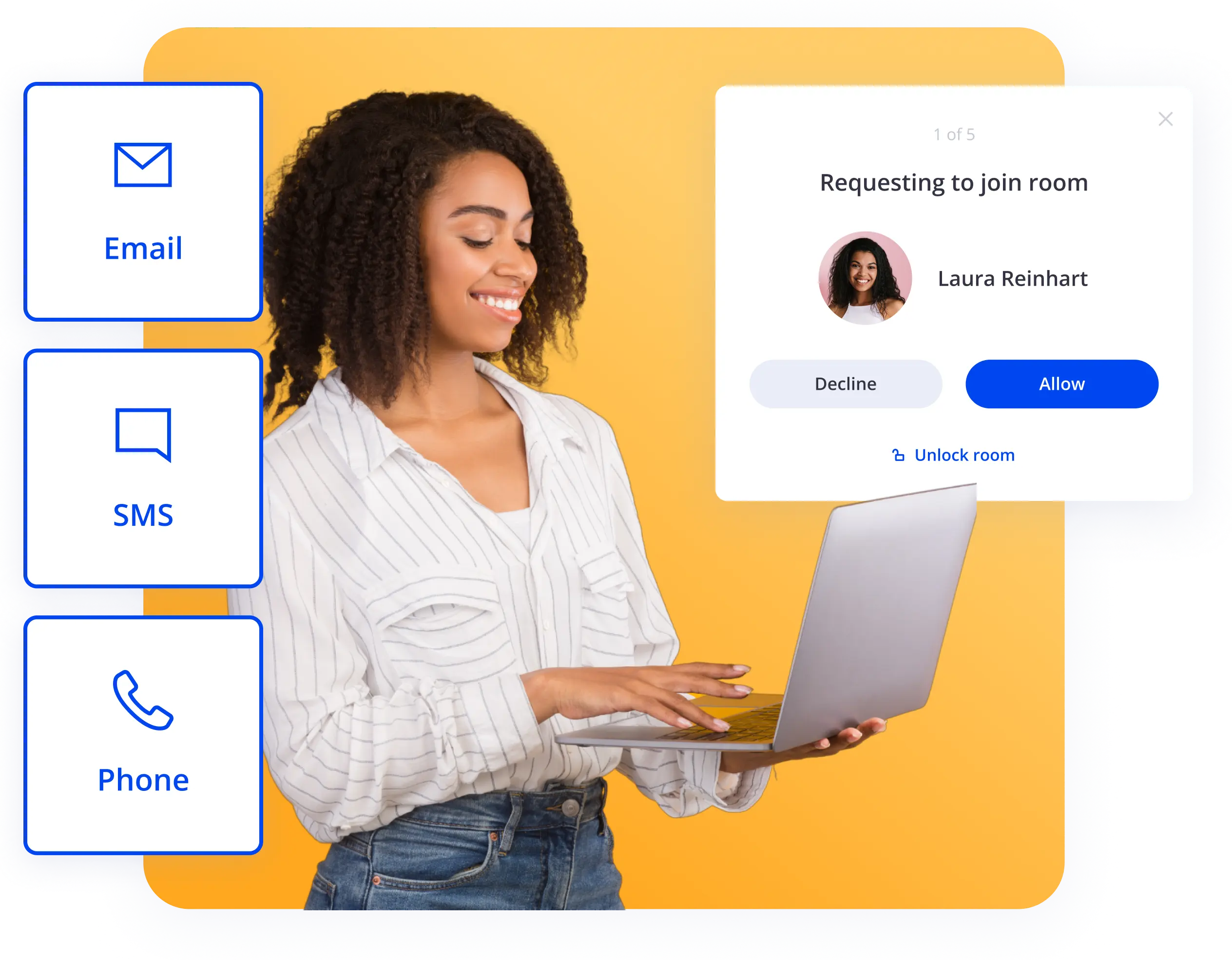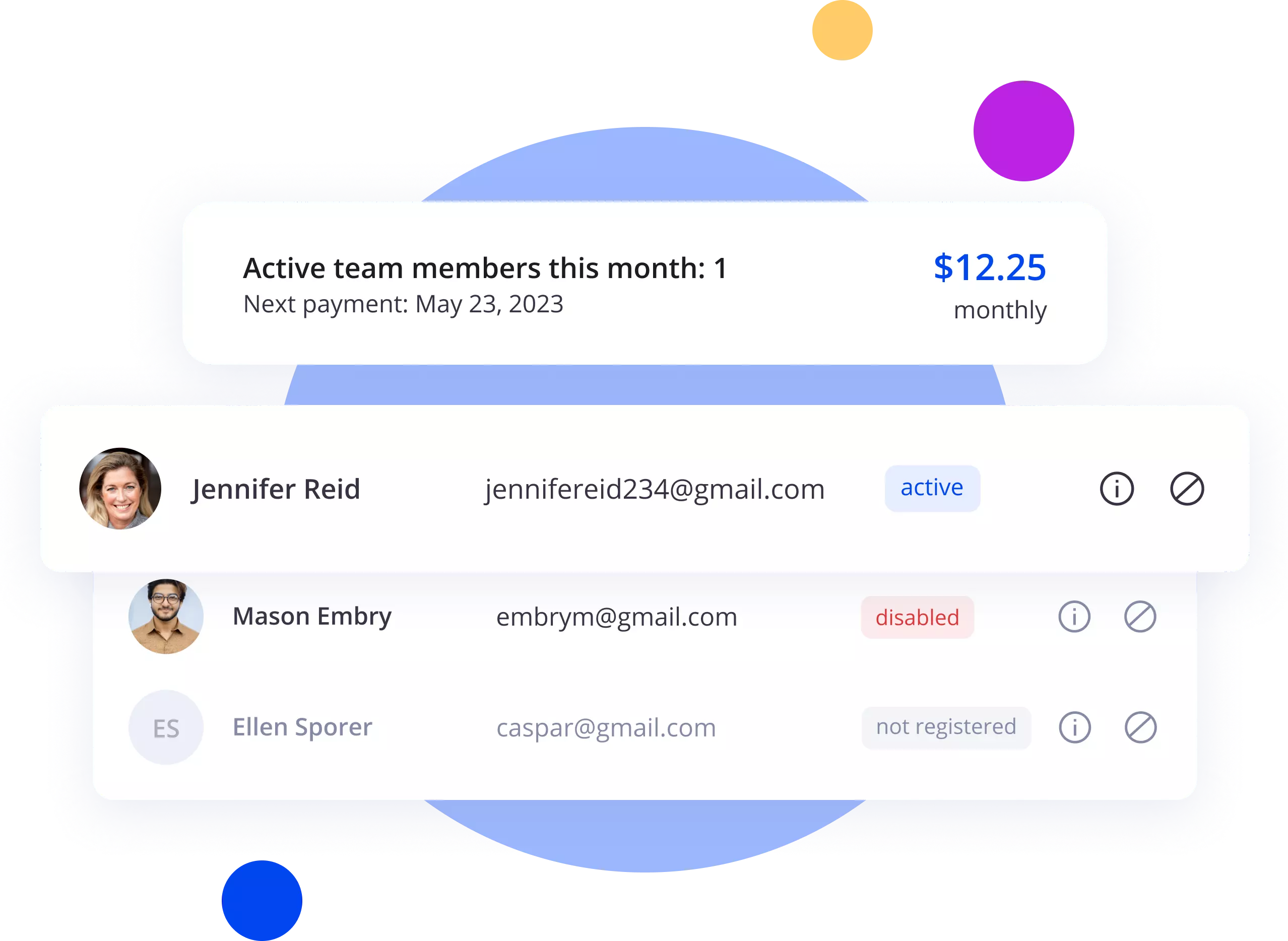 Invite your entire team to join your ProVideoMeeting account. You are only billed for those who host at least one meeting during any renewal cycle.
No longer pay for recurring video meeting licenses you don't use!

Small business owners, entrepreneurs, and their colleagues.
If branding is important to your personal meeting experience.
People who take pride in their business, use professional apps and services meant for business.
If you are concerned about privacy and security – we offer end-to-end encryption and will never sell or share your information.
People who need live customer support. Not an email or long chat session, but a live person by phone.
People who need a simple solution that won't confuse their clients.

People who need 100+ participants for webinars and large meetings
Those using video conferencing to live stream to other platforms
People who require live captioning
If you like to have interactive emojis be part of your meetings
If you want to use add-ins where participants can play games together
If you require hardware integration into H.323/SIP systems
If you are required to download and install apps onto your machine
If your employer forces you to use Zoom
Get Started Hosting Virtual Meetings for Free!