Even easier than doing it in person.
InstaSign™ is the first natively integrated document signing tool for video conferencing.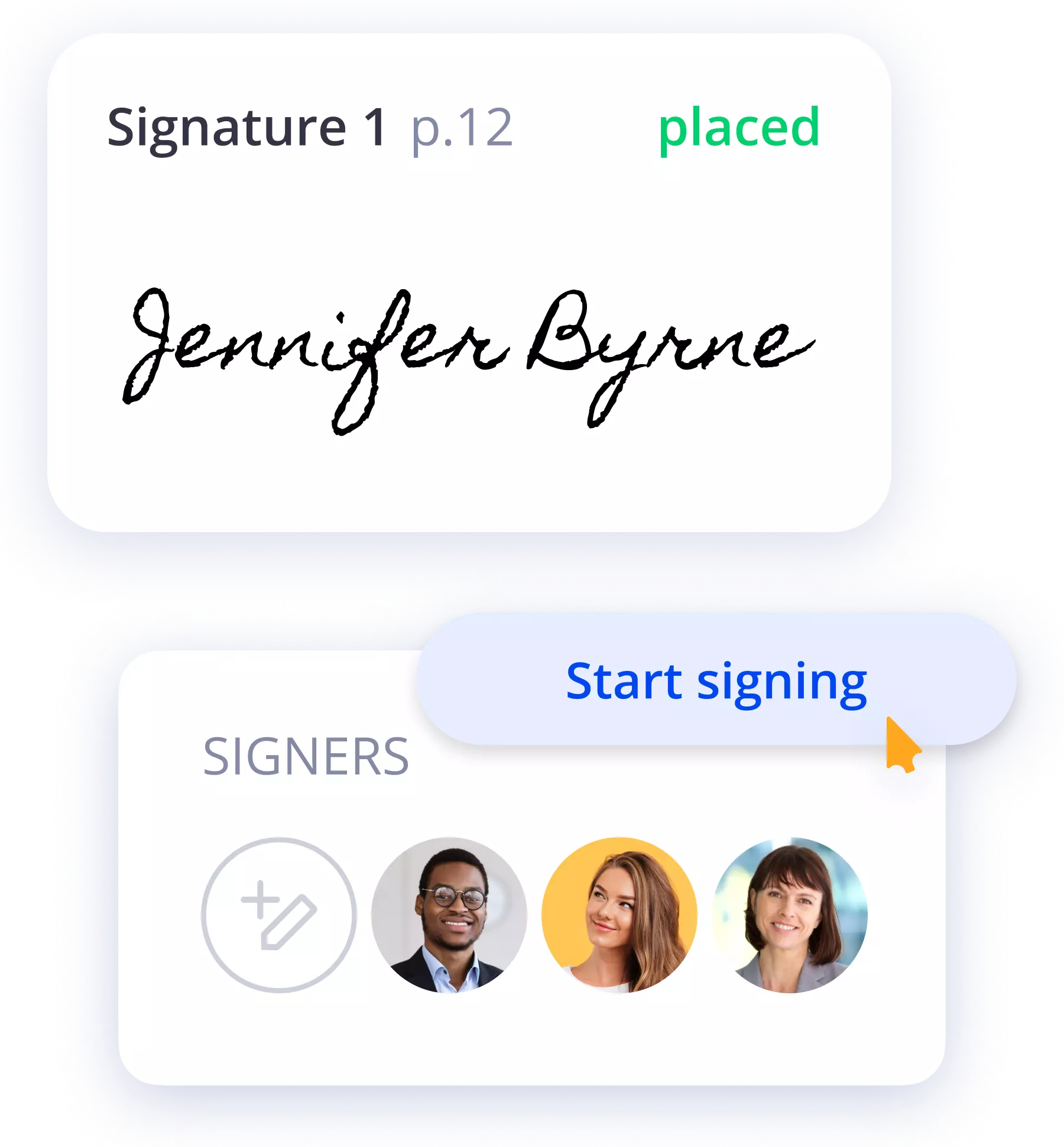 Execute Documents In A Flash
Without Ever Leaving Your Virtual Meeting
InstaSign™ supports most common file formats! Choose who has access to document editing – as many or as few people as you need!
Select where and what field you want them to sign – signature, initials, date, and more!
Click on the field, select the signer and then drag and drop.
The most secure way to validate their presence and consent.
Signers verify by photo or SMS, and can begin signing once you confirm their verification.
After verifying their identities, signers can choose how to place their signature: upload, draw, or accept the default offered by InstaSign™.
Quickly review large documents by using the Attention tool, which brings everyone's focus to an area of the document, no matter what page they're on.
In 4 easy steps, you created a fully executed document without leaving your meeting!
Send a copy to everyone's inbox the moment it's complete.
Don't Let Your Next Deal Slip Away!
Try InstaSign™And Start Signing In Minutes.