Everyone can agree that video conferencing systems have been a great benefit in establishing business relations and communication both within the company and between partnerships. Conducting work and relations through a virtual capacity has proved to increase network communications, bringing in connections that weren't possible before because of geographic distance. At times it could get difficult to work within technology because thinking outside the box becomes limiting through the specific tools you're using. Things like establishing brand identity and engaging business partners and employees in virtual meetings could become challenging. However, the positive outlook on working remotely is that software and technology are always reconfiguring themselves to meet the needs of their users.
Custom video conferencing is an ingenious way to market and communicate a business's personal brand identity and connect with people from all around the world. Custom video conferencing systems like ProVideoMeeting offer small business owners, freelancers, event planners, and more the ability to introduce their business and personal brand to their target audiences through customizable tools. To get you started, here are five different ways to start introducing your business through custom video conferencing tools.
1. Taking advantage of custom video conferencing and its unique tools
Custom video conferencing offers people the ability to make their personal meeting rooms unique. For example, ProVideo Meeting offers every client a unique URL link that they in turn can send to their own clients which looks like this: provideomeeting/room/YourRoom. This immediately introduces your business as one of professional standing and credibility. Having your own personal meeting link with your business's name leaves a positive first impression on your prospective clients. Custom video conferencing goes a long way to providing you with ways to uniquely introduce your business from the very first meeting.
2. Customize your virtual conference rooms
Additionally, many video conferencing systems provide their clients with tools to customize their virtual meetings and waiting room. Take advantage of these features to make your rooms special. Think about ways to personalize these virtual meetings and waiting rooms to represent your business. Change the colors, add music to your waiting rooms (if it's offered), and place your brand logo strategically in the background if necessary. All of these video conferencing features are here for you to use so use them wisely–this is a game-changer in the way how you can leave impressive first introductions of your business and conduct.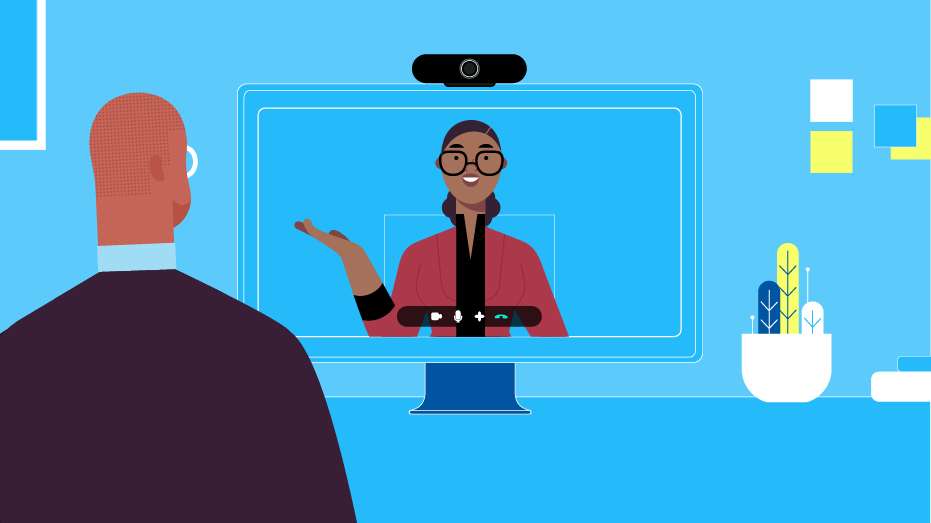 3. Establish communication channels through video conferencing
Video conferencing is also a great way to establish a network of communication channels. This means that you can use video conferencing to create specific videos related to your business and post them on your personal website. For example, record informational videos, introductory videos, and interviews through video conferencing and post them. This allows a way for you to establish communication with prospective clients and form a stable and consistent relationship with your targeted audience. It's great to have videos posted on your website as a form of introduction to prospective clients.
4. Employ video as a form of content marketing
This point echoes the former point. Use video as a form of content marketing. Drive traffic to your website and bring awareness to your business by using video conferencing systems as a form of content. Create unique videos that connect back to your businesses or services. Additionally, host virtual/hybrid events that allow you to reach out to your target audience. Video content that you post will drive positive response and sets you aside from other similar businesses in the market.
5. Create marketing strategies through custom video conferencing tools
Custom video conferencing tools are a great platform for you to create your marketing strategies through. Video conferencing is one of your most used technology systems so use that to your advantage. Plan for events, conduct meetings through customizable video conferencing features and use these systems expertly to make the best of it. You'll be able to establish working relations and professionalism with your clients and also reach out to them as strong businesses with something unique to offer.
We hope these five tips help you to figure out ways you can use custom video conferencing to begin introducing your business. First impressions matter so make the most of it with custom video conferencing.
FEATURED IMAGE VIA SOLULAB