We're all getting used to the way our industries have changed. The past few years have seen a dramatic increase in businesses and independent professionals using various technological tools to work remotely and communicate with other professionals and clients. Video conferencing systems have specifically been depended on by professionals across industries. Everyone uses some sort of video conferencing system to hold meetings, communicate with clients, and present their work to business partners and clients. When it comes to presentations, professionals need to be able to depend on a reliable video conferencing system that is easy to use with components that are able to help you prepare for a better presentation.
ProVideoMeeting creates a way for you to prepare for a better presentation through the unique features that they offer. Presentations are important to a professional individual's success whether it's introducing new plans or proposals to co-workers and clients or wrapping up a long-term deal, having the support of your video conferencing systems provides a better environment for success. The features that ProVideoMeeting offers you will contribute to and elevate your presentations, ensuring that you successfully present the information you want to be communicated. Understanding and taking advantage of the built-in features that your video conferencing systems offer help you pull off a strong presentation or close on a deal. ProVideoMeeting specifically creates a professional environment for you to thrive in and here are some ways how it does that.
1. Seamless and endless communication
ProVideoMeeting is a dependable video conferencing system that allows you to consistently stay on a call without having to pull up different, outside applications which will end up interrupting the call. Having all the applications you need to support your presentation all in one place helps you successfully communicate the details and information to your audience without having to move away from your presentation. For example, ProVideoMeeting has InstaSign which allows you to pull up documents you need signed and share them immediately through the screen. This allows you to stay consistently on the call without having to go to other applications like DocuSign where you would end up having to email documents to your clients to sign. This causes interruptions and awkward pauses in your presentations which affects how you are seen. With InstaSign smoothly integrated into the video conferencing system, you are able to share your documents on the screen and have your clients sign them right there without exiting the call or going to another app.
2. Unique features that support and elevate your presentation
To elevate your presentation, visuals are always a good idea. Pictures and videos keep your audience interested and pull at their pathos when applicable. ProVideoMeeting allows you to expertly use video in your presentations through YouTube Group View and prepare for a better presentation without any difficulties–everything you need is integrated into your call! With YouTube Group View, you are able to watch and control videos during the presentation instantaneously. Videos make presentations more engaging and add supplemental information to qualify and support your presentation. Through ProVideoMeeting, you're able to consistently present and share YouTube videos to transform your presentations into powerful messages to support your standing or close those deals.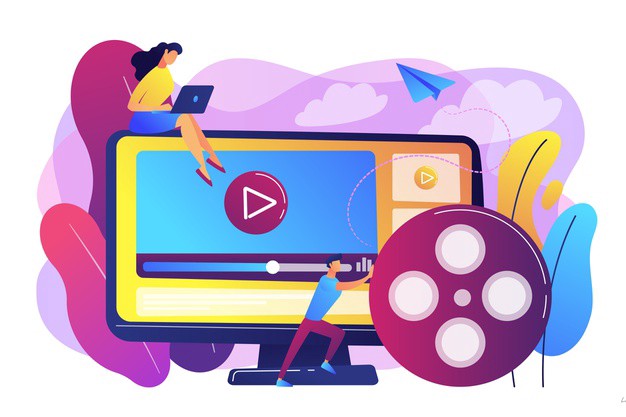 3. A more personalized experience
Personalization of your environment helps you to prepare for a better presentation. With ProVideoMeeting's custom URL, you are provided with a meeting link that includes your name or the name of your business. It's as if you're presenting through your own virtual office! With professional personalization, you will feel more confident when presenting new plans, deals, or pitches. Confidence allows you to perform better and leaves a professional and positive impression on your co-workers or clients.
4. The technology proven to help you prepare for a better presentation
Having to present and communicate online has been notoriously frustrating and confusing because of technical difficulties, too many tabs to go through, or just not being used to the systems you're using. But with ProVideoMeeting, you're able to utilize the features in the video conferencing system that provides you with a better and easy experience. ProVideoMeeting's technology has been proven to not only support your presentation but also elevate it through the unique features that they provide. Custom features that are available to you and the various tools within the meeting call like InstaSign, share screening, and YouTube Group View contribute to your presentation, ensuring that you impress and persuade your clients.
The technology that you use impacts the way you work and how you are seen. Video conferencing systems are one of the most heavily used remote technology across industries and professions. Carefully select the one that you use because with the correct one, it could support your business in meaningful ways. It will contribute to the professionalism of your business, supplement your meetings, and help you prepare for a better presentation.
FEATURED IMAGE VIA ISTOCK / YULIYA BARANYCH