It's undeniable that many businesses are seeing a transition to online systems and devices. The world events after these past few years have transformed the way we travel, live, and work. As a freelancer, many are already used to relying on virtual tools to connect with clients. Working online means utilizing the tools that you have on hand such as systems applications, video conferencing tools, and social media applications. However, when you take your business online, it becomes very clear that visibility is significant to a lot of your success. What you do online draws in attention from prospective clients.
Establishing your online visibility as a freelancer is a building block of your success. As a freelancer, you're doing your own branding, marketing, networking, and business building. When it comes to what you can do for your own exposure, freelancers have to pay attention to how they're seen online because a strong first impression could make all the difference in the world. Establishing online visibility as a freelancer creates more opportunities, drives positive attention and exposure to your work, and helps you grow as a freelancer.
There are a number of things you can begin doing to ensure that you're getting the right exposure for your freelancing business and here are a few things that you can do right now to get started.
1. Use social media to your advantage
You're already online so you should might as well take advantage of the tools that you easily have on hand. Social media apps are a great and easy way to begin building your online presence as a freelancer. For example, LinkedIn and Facebook are fantastic social media applications that is already centered around building your professional presence. Share and link to your work online. This is key to getting your work out there and building a presence online for your freelancing business. Consistently posting your work online will help project an image of yourself to potential clients which is essential to growing your business and network.
2. Build a personal brand
Branding is one of the most important things you can do for your business as a freelancer. It sets you apart from other freelancers in the same field and helps to identify your personal work. Taking the time to develop a personal brand by personalizing your social media, creating an online image, and creating strong content will see your growth as a professional freelancer. Additionally, branding through social media will help create a personalized image. Think about ways you can use nontraditional software like video conferencing systems to help personalize your brand. For example, video conferencing systems like ProVideoMeeting offers a unique URL link to meeting rooms with your name to send to professional clients. This itself offers professional branding that is useful to building your online presence as a freelancer.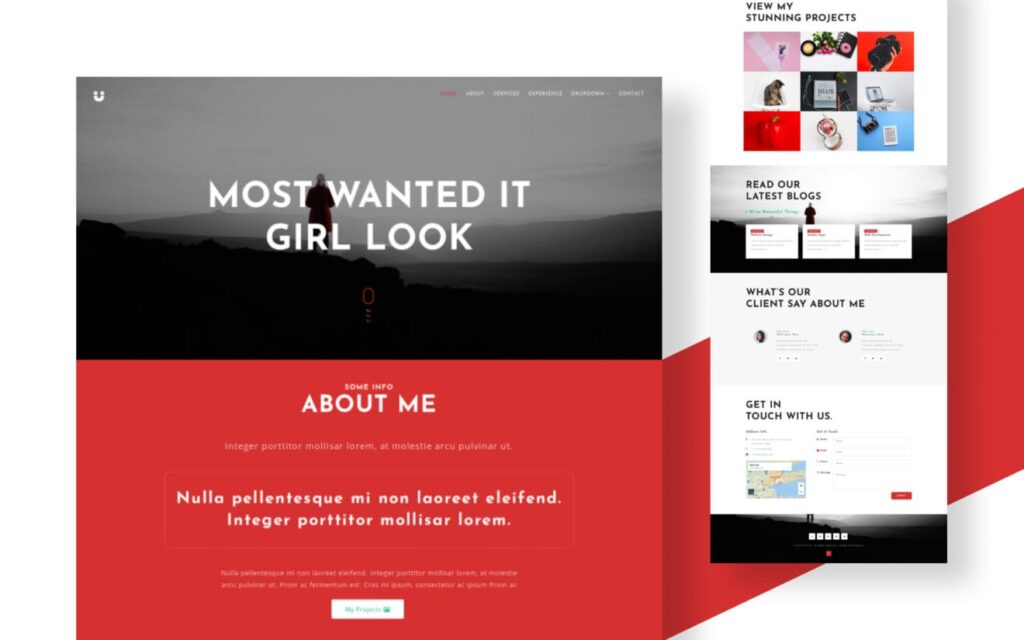 3. Create a personal website
Personal websites are always a great way to drive attention to your work. In addition to easy branding, building a personal website allows you to professionally display all your work in one place! When you have a personal website, it adds a layer of professionalism and further establishes your online visibility as a freelancer. On your website, remember to personalize it through consistent imagery, vivid and clear colors, photos if relevant, and event reviews from former clients. Additonally, think about the logistics of your website like user experience. Makes sure its easy to jump from one page to another and your content is accessible.
4. Network
Networking is a proven way to build not only your online presence but your clientele and business relationships as well. Establishing business communication with other people in the industry helps familiarize your name within your relevant industries and create a strong network. When you conduct your work online, networking through virtual conferences or social media like LinkedIn will help build a strong online presence. It will draw attention to your freelance work and you're able to talk about it with other people in the industry and gain potential clients.
Building your online presence is an essential foundation to freelancing. As freelancers, you rely on the relationships you build through networking, social media, and the work that you do. Post your work online and do your best to stay visible. It's easy to get lost online but by paying attention to the way you are seen online, you'll be able to draw people's attention and stay on their radar. Be sure that you start out strong by implementing these few tips and you'll be on your way to freelancing success.
FEATURED IMAGE VIA PART TIME JOBS