The Covid-19 pandemic has transformed the world as we know it. The habits and practices that we formed during the height of our lockdown (or lockdowns) have stuck with us even after all the insanity has passed. We've become more mindful of our impact on others and learned to take comfort in the way communication has changed. Online grocery shopping, remote schooling, remote work, and telehealth have become normal options everywhere we go. As we move forward in the world, many businesses and independent professionals are now working remotely or hybrid to a certain extent. This means a reliance on online tools and services like video conferencing for work meetings, using Google suite for collaborative work, or making use of industry specific apps for easy workflow and communication.
With so much being conducted virtually, many businesses and independent professionals are looking for possible online services that they can use from the comfort of their homes. Online notary service is one of the most in-demand services right now. A necessary service in many industries, remote online notarization (RON) allows you to seek these services to get important documents verified without ever having to step out of your home. Remote online notarization is a process that makes your life easier and completely accessible while also staying affordable. However, before you seek an online notary service, you have to make sure that it's legal in your state.
What is remote online notarization and what can it be used for?
Remote online notarization is a process that ensures your documents are not fraudulent and is in fact authentic. This happens by meeting with a licensed notary online who would proceed to verify your identity and documents, approve them through signatures, and notarizes them online. All of this happens in one sitting, remotely, without you ever having to do an extra step again. Here are some common documents that must be notarized:
Legal affidavits
Employment contracts
Commercial leases
Articles of Incorporation
Passport applications
Bank transfer service forms
Power of Attorney
Bill of Sale
Deed of Trust
Rental Agreement
Release and Waiver
Wills and Trusts
These are just only a handful of the most common documents that require notarization which shows the necessity of online notary service. Additionally, seeking in-person notarization usually requires a costly payment but with remote online notarization, the price is greatly reduced and completely accessible.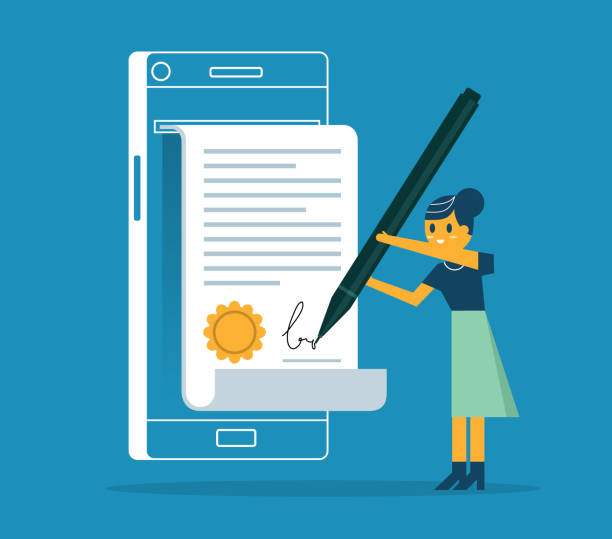 Can you use an online notary service?
With remote online notarization being so important to many professionals and businesses across various industries, you might be surprised to know that not all states allow online transactions to proceed. The SECURE Act of 2020 and then its reintroduction in 2022 made remote online notarization legal in the United States and established a set of standards to ensure security and authenticity.
As of now, these 41 states allow permanent remote online notarization: Alaska, Arizona, Arkansas, Colorado, Florida, Hawaii, Idaho, Illinois, Indiana, Iowa, Kansas, Kentucky, Louisiana, Maryland, Michigan, Minnesota, Missouri, Montana, Nebraska, Nevada, New Hampshire, New Jersey, New Mexico, New York, North Carolina, North Dakota, Ohio, Oklahoma, Oregon, Pennsylvania, South Carolina, South Dakota, Tennessee, Texas, Utah, Vermont, Virginia, Washington, West Virginia, Wisconsin, Wyoming.
Five states do not allow remote online notarization at all: Connecticut, California, Delaware, the District of Columbia, and Massachusetts.
Five states allow a temporary online notarization: Alabama, Georgia, Maine, Mississippi, and Rhode Island.
But be sure to double-check the standards set for your specific state in the case of any inconsistency and stipulations. Also, note that rules and standards can change so consistently check if anything changes to ensure you don't make any missteps.
What ProVideoMeeting can offer you
Making things accessible and easy for yourself in a time when people and the world are just beginning to familiarize themselves with the normal is necessary. ProVideoMeeting offers you a safe and secure system for your online notary service. Your personal calls will be protected through government-led security with AES-256 encryption and end-to-end encryption. Through ProVideoMeeting, rest assured that your notarization services will be able to thrive in a professional environment. Take advantage of the custom video conferencing tools at hand and establish your services through the seamless integration of technology that ProVideoMeeting can only offer you.
Start with a 14-day free trial here!
FEATURED IMAGE VIA EXPAT GUIDE TURKEY