There may be a number of reasons why your business would want to create virtual events: networking opportunities, establishing a sense of community with similar businesses and clients, and introducing your business itself–virtual events will bring your business the attention you want. Conducting successful virtual events takes meticulous and careful planning. There is a lot that goes into the planning stages when managing virtual events in order to give attendees a positive experience. When you're hosting a virtual event, having a meticulous plan will ensure that your event will run smoothly and the goals of the event are accomplished. Specifically, thinking about ways to make communication easy for virtual events will allow you to plan better virtual events and create better experiences for your attendees.
Communication is key to a successful virtual event. With a virtual event being conducted virtually, it's important that you as the host do everything you can to ensure your attendees receive all the information they need before, during, and after the event. Thinking about a network of communication provides a way for you to deliver pertinent information to your attendees when necessary. Efficient and effective communication establishes an impressive repertoire with other people and professionals within the industry you work in and leaves a positive and good impression of your business.
To ensure your attendees have a good experience, here are a few things you can do to make communication easy for virtual events and create a good experience for your attendees throughout the event and even after.
1. Make sure your event is transparent with its goals and values
The first thing that you want to do is to make sure that the details and specifics of your event are communicated to your target audience accurately and efficiently. The goals and reason for the event should be made transparent and doing this ensures that your event is reaching your targeted audience. When you establish the "why" of your event, the correct people will become interested in attending. Make sure when you're marketing your event you have a clear and catchy title that gets the attention of your targeted audience. For example, a flier of your event that is circulated on social media like LinkedIn should have all the necessary information about the event such as keynote speakers, what is going to be discussed at the event, the date and time, and even your company's name if applicable. Including a link for easy registration also takes your prospective attendees right to the event pages with additional information.
2. Make communication easy for virtual events by keeping a stream of emails
After registration for the virtual event, it is important to keep a stream of contact with your attendees. Make sure to send out relevant information leading up to the event. Emails with information about the speakers of the event, virtual rooms and meeting times, and the event itself should be sent to attendees in multiple emails before the day of the virtual event. The day before the event, send out a reminder email with a virtual link for the event. Additionally, on the day of the event, keep in contact with your attendees by sending out the itinerary for the day. Keeping a stream of emails with your attendees allows for easy communication and keeps them in the loop.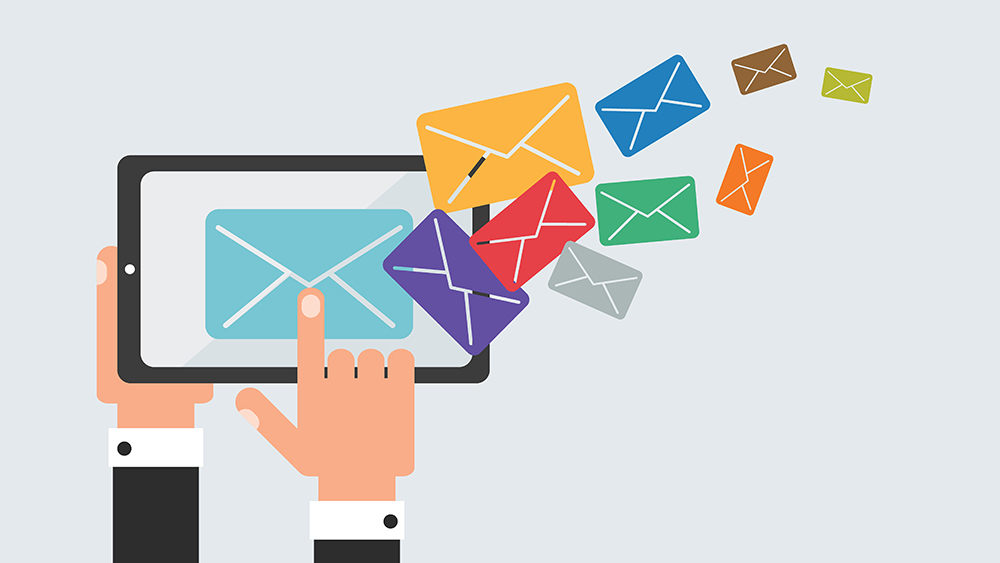 3. Check in with your attendees during the event
On the day of the event, you want to make sure that you check in with your attendees. Allotting time at the beginning of your event to establish contact with your attendees will ensure that they are informed about how the event will be run. Additionally, make sure that your virtual event is structured by creating an event schedule with a detailed list of timeframes, sessions, and activities. This keeps your attendees engaged during the event and they will know how to prepare themselves if necessary. Make sure when you're creating an event schedule you also schedule out multiple breaks, especially if the event is long.
4. Create an accessible packet of information for your attendees to keep
After the event, it's always a good idea to compile a packet of information for your attendees to keep. This does two things. Firstly, it creates a second life for your event which means that the information from your virtual event will be circulated multiple times even after it ends. And second, you will leave a positive impression on your attendees by giving them a permanent piece of the event. It also serves to keep information in their hands that they found interesting about the event.
With these five tips, communicating with your attendees will not only be easy but will also be conducive to establishing relations with the people there. A business event is a way for people to learn, gather information, and present their business and industry in a positive light. Communication is everything and ensures that the information you want to be to impart to your attendees will be received successfully. With these few tips, you will be able to make communication easy for virtual events and produce better experiences for your attendees.
FEATURED IMAGE VIA VEEKAST